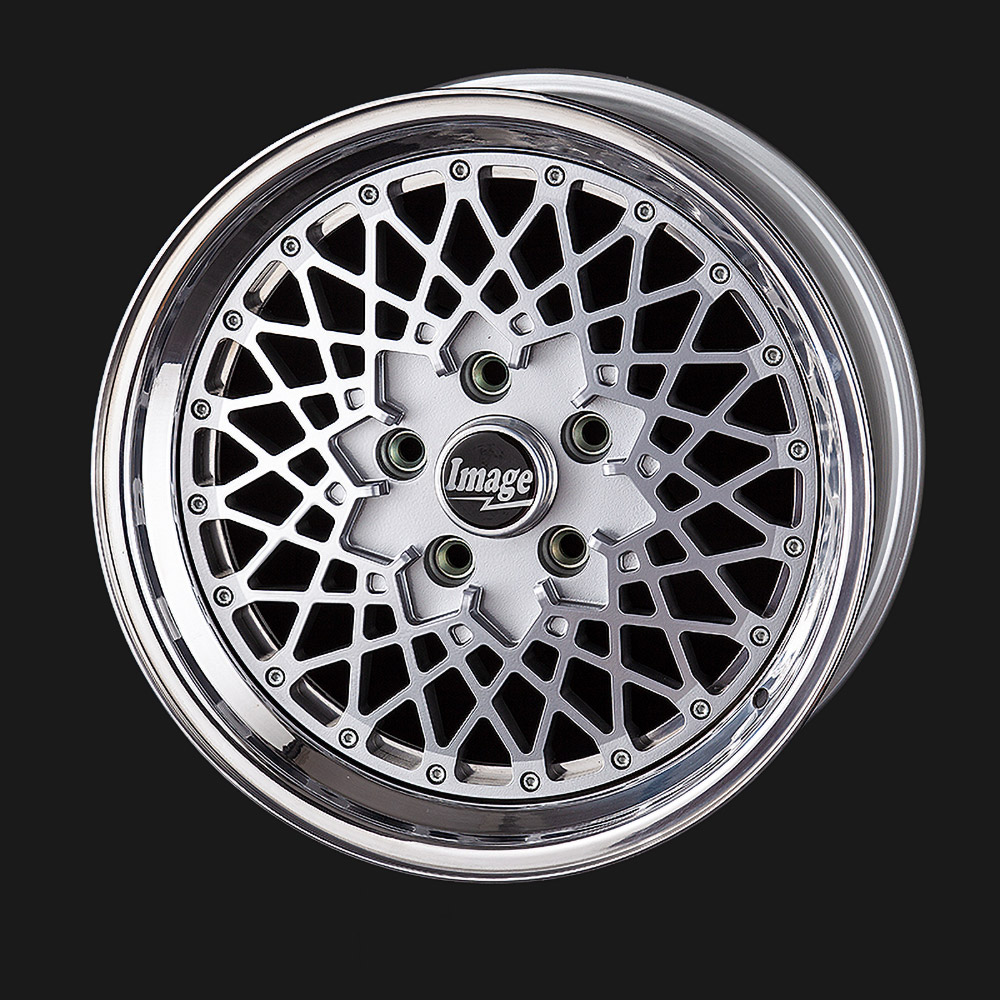 CB250
BASED AROUND AN OLD DESIGN MASSIVELY POPULAR ON GERMAN MARQUES SUCH AS PORSCHE, BMW AND VW.
FOUND ON MANY RACE CARS OLD AND PRESENT AND A FAVOURITE AMONGST SHOW CAR BUILDERS AND MODIFIERS ALIKE.
The new CB250, a cast version of our Billet 250 wheel. Fully CNC machined from a high tensile UK made Cast Blank to give a good quality, very strong, fully CNC machined finish.
With the ever rising costs of Billet material and availability becoming less in the current global climate, we have developed a range of new die cast tooling to produce high quality high tensile blank castings all made in the UK. We can machine numerous designs from our Billet range and most styles available can be made for both road and motorsport applications.
SHOWN ABOVE: 17″ Front Mount Silver Centre Polished Outer Rim
AVAILABLE IN 15" TO 18" IN DIAMETER
UP TO 16" WIDE
4 OR 5 STUD PCD UPTO 130MM AND CENTRELOCK FITMENT
BILLET CENTRES ARE BOTH LIGHT AND STRONG AVAILABLE IN PAINTED, POLSIHED AND ANODIZED FINISHES
FRONT MOUNT ONLY
17″ Anodonic Gold Centre With Polished Outer Rim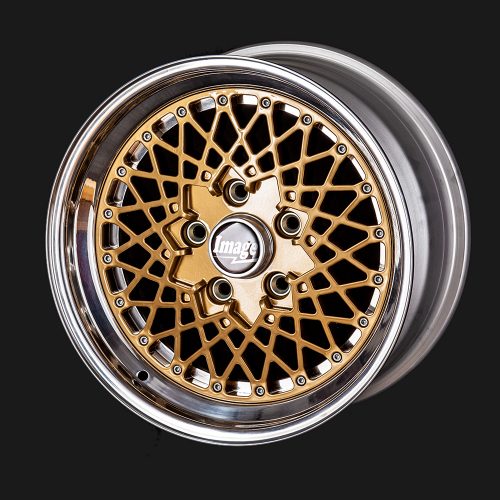 16″ Front Mount Gold Centre Polished Outer Rim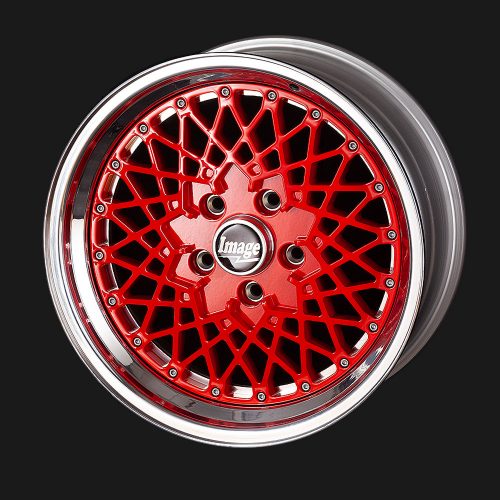 16″ Front Mount Red Centre Polished Outer Rim
WHEEL PRICES
| WIDTH | DIA 15" |
| --- | --- |
| 4.5" | £440 |
| 5.0" | £444 |
| 5.5" | £446 |
| 6.0" | £454 |
| 6.5" | £469 |
| 7.0" | £471 |
| 7.5" | £473 |
| 8.0" | £502 |
| 8.5" | £504 |
| 9.0" | £506 |
| 9.5" | £508 |
| 10.0" | £526 |
| 10.5" | £531 |
| 11.0" | £534 |
| 11.5" | £538 |
| 12.0" | £539 |
| 12.5" | £546 |
| 13.0" | £551 |
| 13.5" | £553 |
| 14.0" | £558 |
| 14.5" | £570 |
| 15.0" | £599 |
| 16.0" | £661 |
All prices are per wheel and plus VAT
| WIDTH | DIA 16" |
| --- | --- |
| 4.5" | £455 |
| 5.0" | £457 |
| 5.5" | £476 |
| 6.0" | £487 |
| 6.5" | £489 |
| 7.0" | £491 |
| 7.5" | £493 |
| 8.0" | £522 |
| 8.5" | £526 |
| 9.0" | £545 |
| 9.5" | £548 |
| 10.0" | £550 |
| 10.5" | £552 |
| 11.0" | £582 |
| 11.5" | £594 |
| 12.0" | £597 |
| 12.5" | £606 |
| 13.0" | £612 |
| 13.5" | £617 |
| 14.0" | £618 |
| 14.5" | £630 |
| 15.0" | £642 |
| 16.0" | £653 |
All prices are per wheel and plus VAT
| WIDTH | DIA 17" |
| --- | --- |
| 4.5" | £555 |
| 5.0" | £559 |
| 5.5" | £560 |
| 6.0" | £582 |
| 6.5" | £592 |
| 7.0" | £604 |
| 7.5" | £606 |
| 8.0" | £616 |
| 8.5" | £629 |
| 9.0" | £664 |
| 9.5" | £675 |
| 10.0" | £684 |
| 10.5" | £695 |
| 11.0" | £698 |
| 11.5" | £713 |
| 12.0" | £722 |
| 12.5" | £733 |
| 13.0" | £739 |
| 13.5" | £745 |
| 14.0" | £751 |
| 14.5" | £756 |
All prices are per wheel and plus VAT
| WIDTH | DIA 18" |
| --- | --- |
| 4.5" | £615 |
| 5.0" | £619 |
| 5.5" | £629 |
| 6.0" | £638 |
| 6.5" | £647 |
| 7.0" | £670 |
| 7.5" | £671 |
| 8.0" | £681 |
| 8.5" | £690 |
| 9.0" | £726 |
| 9.5" | £741 |
| 10.0" | £748 |
| 10.5" | £754 |
| 11.0" | £767 |
| 11.5" | £780 |
| 12.0" | £787 |
| 12.5" | £796 |
| 13.0" | £803 |
| 13.5" | £815 |
| 14.0" | £831 |
| 14.5" | £847 |
| 15.0" | £863 |
| 16.0" | £875 |
All prices are per wheel and plus VAT
| EXTRA PARTS | | |
| --- | --- | --- |
| STEEL CENTRELOCK CONVERSION HUBS WITH ALUMINIUM NUTS/SPINNERS | SET OF 4 | £1500 |
| ALUMINIUM CENTRELOCK CONVERSION HUBS WITH ALUMINIUM NUTS/SPINNERS | SET OF 4 | £1930 |
| SPLINE DRIVE ADAPTERS | SET OF 4 | £576 |
| LOCK NUTS/BOLTS | SET OF 4 | £40 |
| SPECIAL FINISHES | | |
| ANODIZED OUTER RIMS | PER PART | £40 |
| DIAMOND CUT SPOKES (ONLY AVAILABLE ON CERTAIN SYTLES) | PER PART | £40 |
| VIBRATORY POLISHING | PER WHEEL | £175 |
| ANODIZED CENTRE HUBS | PER PART | £POA |
All prices are plus VAT