Alloy Wheels for Special Projects
A few examples of the wide variety of special projects our bespoke alloy wheels are used for. Highlighting the versatility of our alloy wheel range and the high standard of manufacturing that is a part of everything we produce.
We had a very busy year during 2013 updating our machine shop with the latest 4 and 5 axis machines enabling us to increase production and allowing us more creative possibility for customer's needs.
Prior to these changes we had a visit from the Wheeler Dealer team to make some very special wheels for their Ford Popular. Pictured below is the Wheeler dealer Ford Popular with 17″ front and 22″ rear Two Piece Billet Alloy Wheels.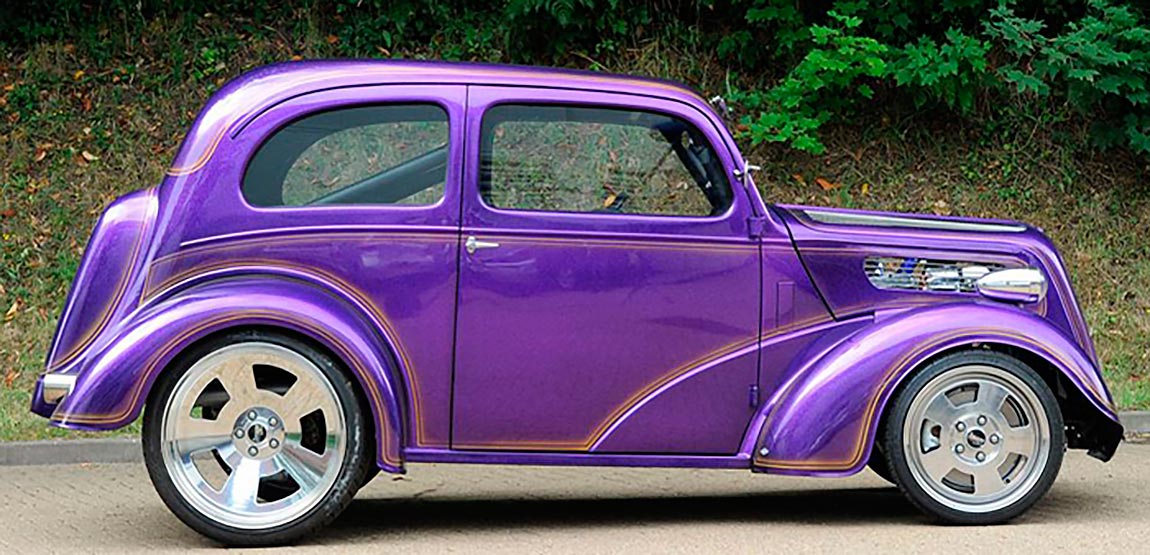 You may have seen this on the discovery channel if not check it out and you will see the new type of billet 2 piece wheels we made for them. This is a new type of wheel we can offer and during 2014 we will be creating a range of styles. We can do them from 13″ to 22″ diameter and can be made to almost any width and offset.
The main advantages to the type of wheel are as follows:
They are milled from prime heat treated bar billet as the centres on our current 3 piece billet range so makes them as strong as a forged wheel but at a cheaper price.
The designs can be milled to classic/retro or modern one piece styles.
Wheels can be mirror polished/painted or anodized.
Because the metal is so strong it can be machined lighter for competition use but still be very strong or thicker for more heavy vehicles with our rolled edged inner rim sections.
One off designs can be made in any size and offsets subject to design and set up costs.