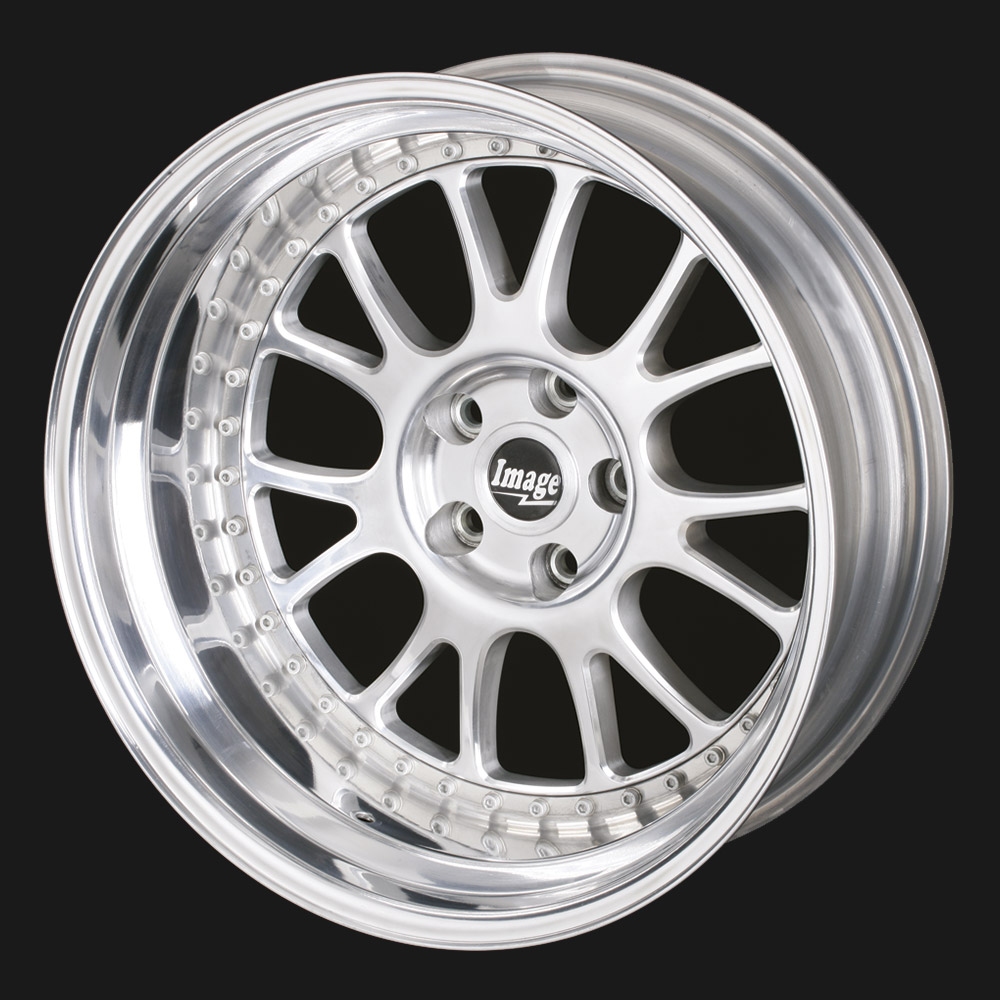 Billet 95
A TRIED AND TESTED ALLOY WHEEL FOR TRACK USE
A 7-TWIN SPOKE DESIGN MAKES THIS WHEEL BOTH LIGHT AND STRONG. SUPPLIED TO RADICAL SPORTSCARS AS AN OEM WHEEL, THE BILLET 95 IS TRIED AND TESTED ON THE TRACK.
SHOWN ABOVE: 18″ 5 STUD SANDWICH MOUNT
AVAILABLE IN 15″ TO 20″ DIAMETER
UPTO 16″ WIDE
3, 4, 5 AND 6 STUD FITMENTS
ANY PCD
CENTRE LOCK FITMENT ALSO AVAILABLE
We now manufacture the Billet 95 7-Twin Spoke Alloy Wheel and other three piece wheels with parallel outer rims. Available in 17″ to 20″ diameter. We can do them in most of our current billet designs and we will continue to introduce new designs.
WHEEL PRICING
| WIDTH | DIA 15" |
| --- | --- |
| 5.0" | £POA |
| 5.5" | £POA |
| 6.0" | £POA |
| 6.5" | £POA |
| 7.0" | £POA |
| 7.5" | £POA |
| 8.0" | £POA |
| 8.5" | £POA |
| 9.0" | £POA |
| 9.5" | £POA |
| 10.0" | £POA |
| 10.5" | £POA |
| 11.0" | £POA |
| 11.5" | £POA |
| 12.0" | £POA |
| 12.5" | £POA |
| 13.0" | £POA |
| 13.5" | £POA |
| 14.0" | £POA |
| 14.5" | £POA |
| 15.0" | £POA |
| 16.0" | £POA |
All prices are per wheel and plus VAT
| WIDTH | DIA 16" |
| --- | --- |
| 5.0" | £POA |
| 5.5" | £POA |
| 6.0" | £POA |
| 6.5" | £POA |
| 7.0" | £POA |
| 7.5" | £POA |
| 8.0" | £POA |
| 8.5" | £POA |
| 9.0" | £POA |
| 9.5" | £POA |
| 10.0" | £POA |
| 10.5" | £POA |
| 11.0" | £POA |
| 11.5" | £POA |
| 12.0" | £POA |
| 12.5" | £POA |
| 13.0" | £POA |
| 13.5" | £POA |
| 14.0" | £POA |
| 14.5" | £POA |
| 15.0" | £POA |
| 16.0" | £POA |
All prices are per wheel and plus VAT
| WIDTH | DIA 17" |
| --- | --- |
| 5.0" | £POA |
| 5.5" | £POA |
| 6.0" | £POA |
| 6.5" | £POA |
| 7.0" | £POA |
| 7.5" | £POA |
| 8.0" | £POA |
| 8.5" | £POA |
| 9.0" | £POA |
| 9.5" | £POA |
| 10.0" | £POA |
| 10.5" | £POA |
| 11.0" | £POA |
| 11.5" | £POA |
| 12.0" | £POA |
| 12.5" | £POA |
| 13.0" | £POA |
| 13.5" | £POA |
| 14.0" | £POA |
| 14.5" | £POA |
All prices are per wheel and plus VAT
| WIDTH | DIA 18" |
| --- | --- |
| 5.0" | £POA |
| 5.5" | £POA |
| 6.0" | £POA |
| 6.5" | £POA |
| 7.0" | £POA |
| 7.5" | £POA |
| 8.0" | £POA |
| 8.5" | £POA |
| 9.0" | £POA |
| 9.5" | £POA |
| 10.0" | £POA |
| 10.5" | £POA |
| 11.0" | £POA |
| 11.5" | £POA |
| 12.0" | £POA |
| 12.5" | £POA |
| 13.0" | £POA |
| 13.5" | £POA |
| 14.0" | £POA |
| 14.5" | £POA |
| 15.0" | £POA |
| 16.0" | £POA |
All prices are per wheel and plus VAT
| WIDTH | DIA 19" |
| --- | --- |
| 5.0" | £POA |
| 5.5" | £POA |
| 6.0" | £POA |
| 6.5" | £POA |
| 7.0" | £POA |
| 7.5" | £POA |
| 8.0" | £POA |
| 8.5" | £POA |
| 9.0" | £POA |
| 9.5" | £POA |
| 10.0" | £POA |
| 10.5" | £POA |
| 11.0" | £POA |
| 11.5" | £POA |
| 12.0" | £POA |
| 12.5" | £POA |
| 13.0" | £POA |
| 13.5" | £POA |
| 14.0" | £POA |
| 14.5" | £POA |
| 15.0" | £POA |
All prices are per wheel and plus VAT
| WIDTH | DIA 20" |
| --- | --- |
| 5.0" | £POA |
| 5.5" | £POA |
| 6.0" | £POA |
| 6.5" | £POA |
| 7.0" | £POA |
| 7.5" | £POA |
| 8.0" | £POA |
| 8.5" | £POA |
| 9.0" | £POA |
| 9.5" | £POA |
| 10.0" | £POA |
| 10.5" | £POA |
| 11.0" | £POA |
| 11.5" | £POA |
| 12.0" | £POA |
| 12.5" | £POA |
| 13.0" | £POA |
| 13.5" | £POA |
All prices are per wheel and plus VAT
| EXTRA PARTS | | |
| --- | --- | --- |
| STANDARD BILLET LOCKPLATE | | £POA |
| BILLET DUMMY SPINNER (CHB OR 2 / 3 EARED GRUB SCREW TYPE) | SET OF 4 | £POA |
| BILLET CENTRE PLATE WITH SCREW ON NUT/SPINNER | SET OF 4 | £POA |
| BILLET CENTRE PLATE WITH SCREW ON NUT/SPINNER WITH RED / BLUE ANODIZED NUT | SET OF 4 | £POA |
| STEEL CENTRELOCK CONVERSION HUBS WITH ALUMINIUM NUTS/SPINNERS | SET OF 4 | £POA |
| ALUMINIUM CENTRELOCK CONVERSION HUBS WITH ALUMINIUM NUTS/SPINNERS | SET OF 4 | £POA |
| SPLINE DRIVE ADAPTERS | SET OF 4 | £POA |
| LOCK NUTS/BOLTS | SET OF 4 | £POA |
| SPECIAL FINISHES | | |
| ANODIZED OUTER RIMS | PER PART | £POA |
| DIAMOND CUT SPOKES (ONLY AVAILABLE ON CERTAIN SYTLES) | PER PART | £POA |
| VIBRATORY POLISHING | PER WHEEL | £POA |
| ANODIZED CENTRE HUBS | PER PART | £POA |
All prices are plus VAT