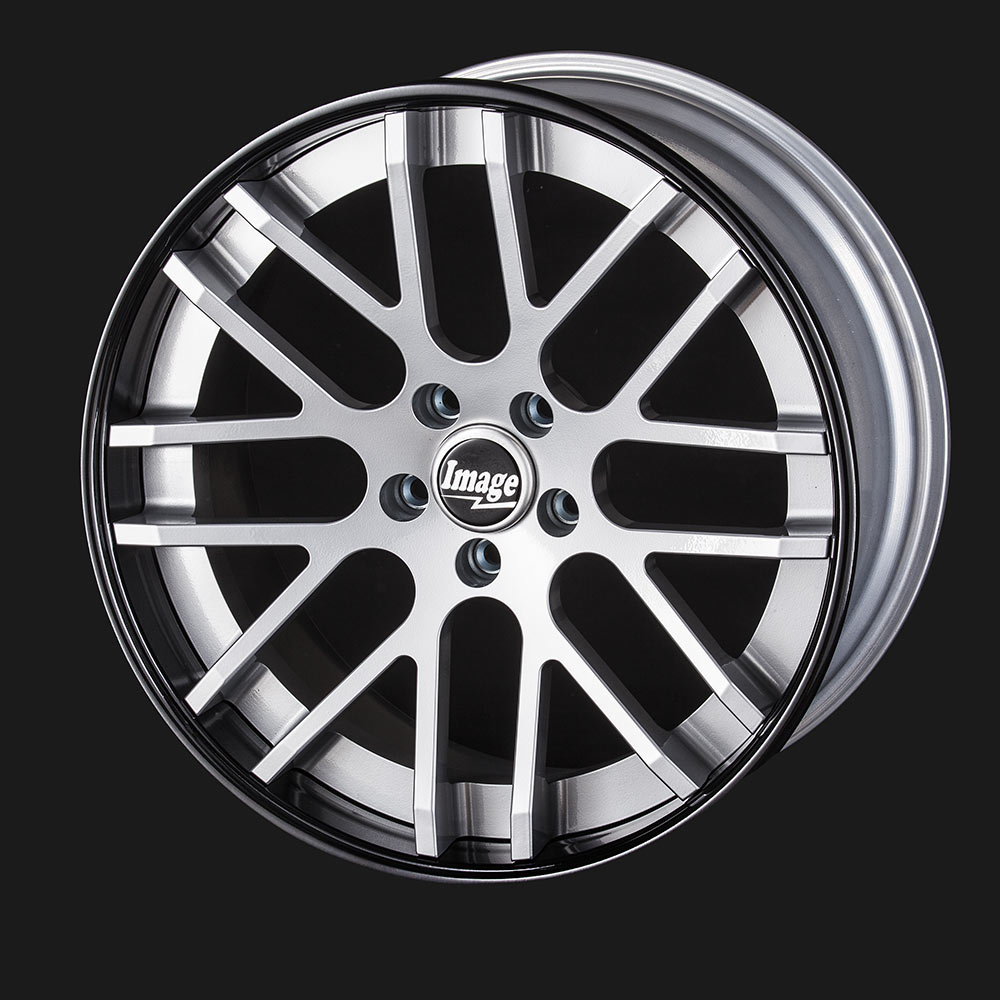 Billet LD
THREE PIECE BILLET LD ALLOY WHEELS
OUR NEW BILLET LD RANGE, LARGE CENTRES TO FILL THOSE DEEP RIMS!!
BASED AROUND THE REVERSE RIM TYPE WHEEL, WE CAN MAKE ANY OF THE EXISTING BILLET STYLES IN THE BILLET LD RANGE WITH MORE NEW DESIGNS COMING SOON. THE PARALLEL OUTER RIM ALLOWS FOR A LARGER CENTRE HUB GIVING THE APPEARANCE OF A LARGER WHEEL, THIS ALSO ALLOWS THE WHEELS TO WRAP AROUND BRAKES TO CERTAIN EXTENT MOVING THE WHEEL BACK INTO THE CAR TO ALLOW FOR A LARGER DISH.
OUR BILLET ALLOY WHEEL CENTRES ARE FULLY CNC MACHINED FROM PRIME HEAT TREATED ALLOY BAR MAKING THEM BOTH LIGHT AND STRONG, IDEAL FOR RACE AND PERFORMANCE STREET CARS.
MANUFACTURED IN THE UK FROM START TO FINISH, MACHINED IN OUR IN HOUSE MACHINE SHOP, PAINTED AND ASSEMBLED IN OUR OWN FACILITY, WE CAN SUPPLY THREE PIECE BILLET ALLOY WHEELS IN SIZES FROM 10" TO 22" IN DIAMETER UP TO 16" WIDE IN ½" INCREMENTS AND IN ANY OFFSET!
ALL OF OUR THREE PIECE BILLET ALLOY WHEELS CAN ACCEPT A PCD OF UP TO 130MM WITH SOME THAT CAN TAKE ALMOST ANY PCD.
ALL PICTURES ARE EXAMPLES ONLY.
THE OUTER RIM DISH WILL VARY FROM CAR TO CAR DEPENDENT ON DIMENSION 'C' – SEE INFO / TECHNICAL.
SHOWN ABOVE: 19″ 5 STUD SILVER CENTRE WITH GLOASS BLACK RIM
AVAILABLE IN 10″ TO 22" IN DIAMETER
UPTO 16" WIDE IN 1/2″ INCREMENTS
WIDE RANGE OF PCD'S
CENTRE LOCK FITMENT ALSO AVAILABLE
WHEEL PRICING
| WIDTH | DIA 17" |
| --- | --- |
| 8.5-10.5" | £526 |
| 11.0-12" | £554 |
| 12.5-13" | £567 |
All prices are per wheel and plus VAT
| WIDTH | DIA 18" |
| --- | --- |
| 8.5-10.5" | £586 |
| 11.0-12" | £610 |
| 12.5-13" | £630 |
All prices are per wheel and plus VAT
| WIDTH | DIA 19" |
| --- | --- |
| 8.5-10.5" | £679 |
| 11.0-12" | £701 |
| 12.5-13" | £720 |
All prices are per wheel and plus VAT
| WIDTH | DIA 20" |
| --- | --- |
| 8.5-10.5" | £724 |
| 11.0-12" | £747 |
| 12.5-13" | £767 |
All prices are per wheel and plus VAT
| STYLES THAT REQUIRE EXTRA COST | | |
| --- | --- | --- |
| BILLET LAMBO STYLE WHEELS | SET OF 4 | £120 |
| BILLET 85 WHEELS | PER WHEEL | £60 |
| BILLET 110 ANODIZED FINISHES | PER WHEEL | £40 |
| EXTRA PARTS | | |
| STANDARD BILLET LOCKPLATE | | £30 |
| BILLET 85 CENTRE PLATE | | £30 |
| BILLET CENTRE PLATE WITH SCREW ON NUT/SPINNER | | £100 |
| STEEL CENTRELOCK CONVERSION HUBS WITH ALUMINIUM NUTS/SPINNERS | SET OF 4 | £950 |
| ALUMINIUM CENTRELOCK CONVERSION HUBS WITH ALUMINIUM NUTS/SPINNERS | SET OF 4 | £1,150 |
| LOCK NUTS/BOLTS | SET OF 4 | £30 |
| SPECIAL FINISHES | | |
| ANODIZED OUTER RIMS | PER PART | £10 |
| DIAMOND CUT SPOKES (ONLY AVAILABLE ON CERTAIN SYTLES) | PER PART | £35 |
| VIBRATORY POLISHING | PER WHEEL | £150 |
| ANODIZED CENTRE HUBS | PER PART | POA |
All prices are plus VAT